Hi there,
does anybody know, if its possible to configure the UACC CCs? While trying to add Ricotti Mallets to the template, I realize, that UACC CC# aren't correct configured.
For example Xylophone main and Xylophone hard have the same CC#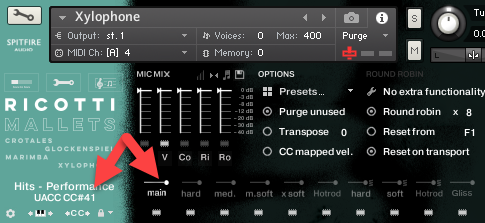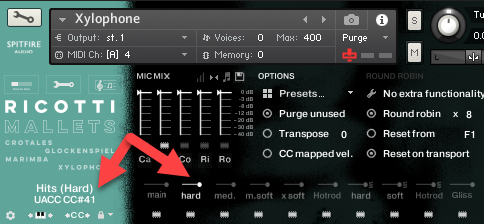 The "marimba" patch has 8 different articulations. All 8 of them are configured with CC#0!
Thanks for every tipp!